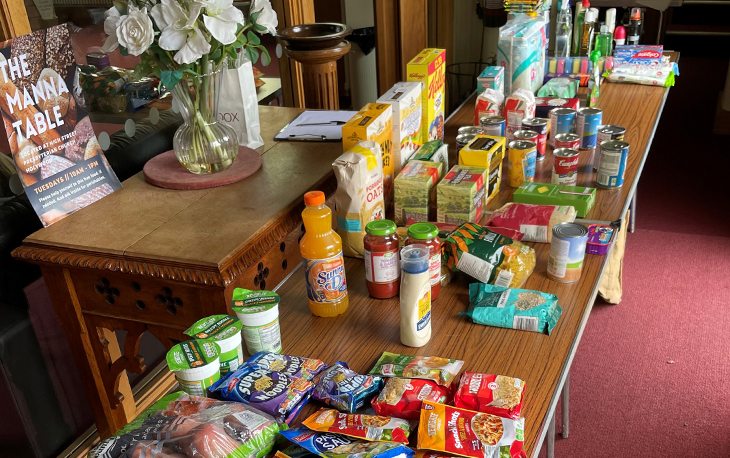 Barbara Wilson, a Senior Funeral Arranger at John Gray & Co Funeral Directors arranged a food table to help families facing hardship during Covid-19. The Manna Table is a weekly occurrence every Tuesday at High Street Presbyterian Church and has been ongoing since the second week of June 2021.
Donations have continued to come into the John Gray & Co Funeral Directors, Holywood branch and sent to the Manna Table.
Barbara Wilson has commented on the continued success of the Manna Table: "more and more families are visiting".
The local press was well received and the interaction within the local community has continuing to grow.
More members of the public have offered to volunteer on the table including a family which Barbara had previously arranged a funeral for.