About John Gray & Co Funeral Directors
John Gray & Co Funeral Directors has been serving the community of Bangor for over 50 years and was established in Central Avenue in 1961. Today, caring for people is still at the heart of what we do at John Gray and Co Funeral Directors and we continue to provide truly professional and caring funeral services to the local community and surrounding areas of Northern Ireland. 
The teams at our Bangor, Holywood and Newtownards funeral homes provide advice at every stage of the funeral planning process, and will arrange an individual and unique funeral to help you celebrate the life of your loved one. We have our own service venue on-site and are served by Roselawn Cemetery and Crematorium. Want to know what to expect when visiting the funeral home? Take a virtual tour of our Holywood funeral home.
Here at John Gray & Co Funeral Directors we also offer an affordable prepaid funeral plan, Choice, so that you can arrange and pay for a funeral in advance. This will protect your family from rising costs and remove uncertainty about your wishes.
If you would like to talk to us about planning a funeral, or our Choice plan, please visit us at any of our funeral homes in Bangor, Holywood or Newtownards, or if you'd rather we can arrange a home visit. We're also available 24 hours a day on the phone so if you need anything please don't hesitate to call your local funeral home.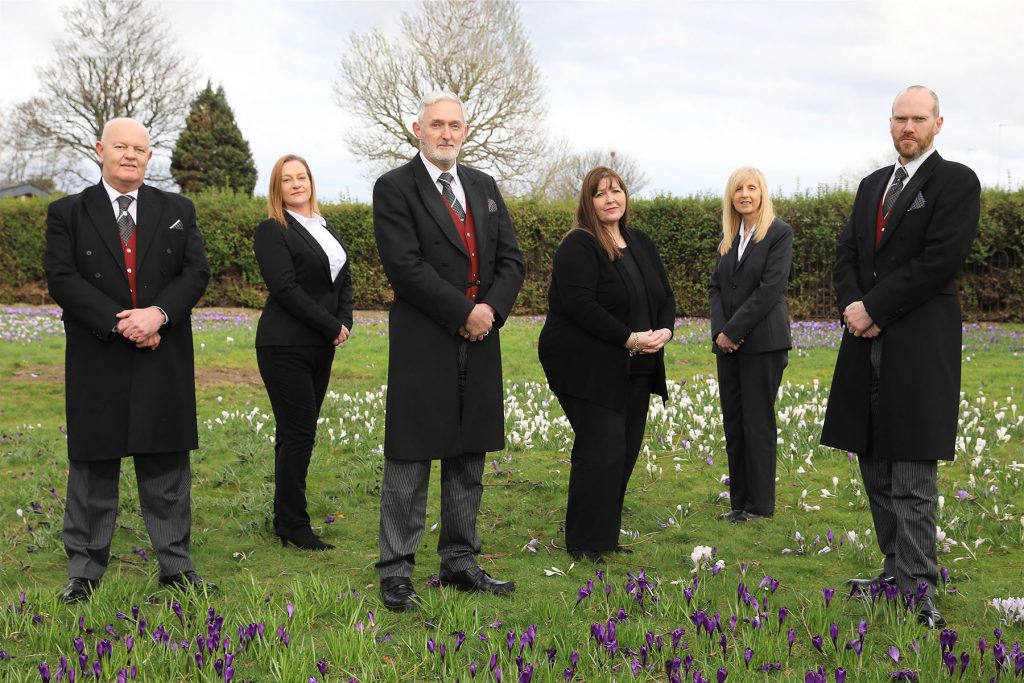 Meet the Team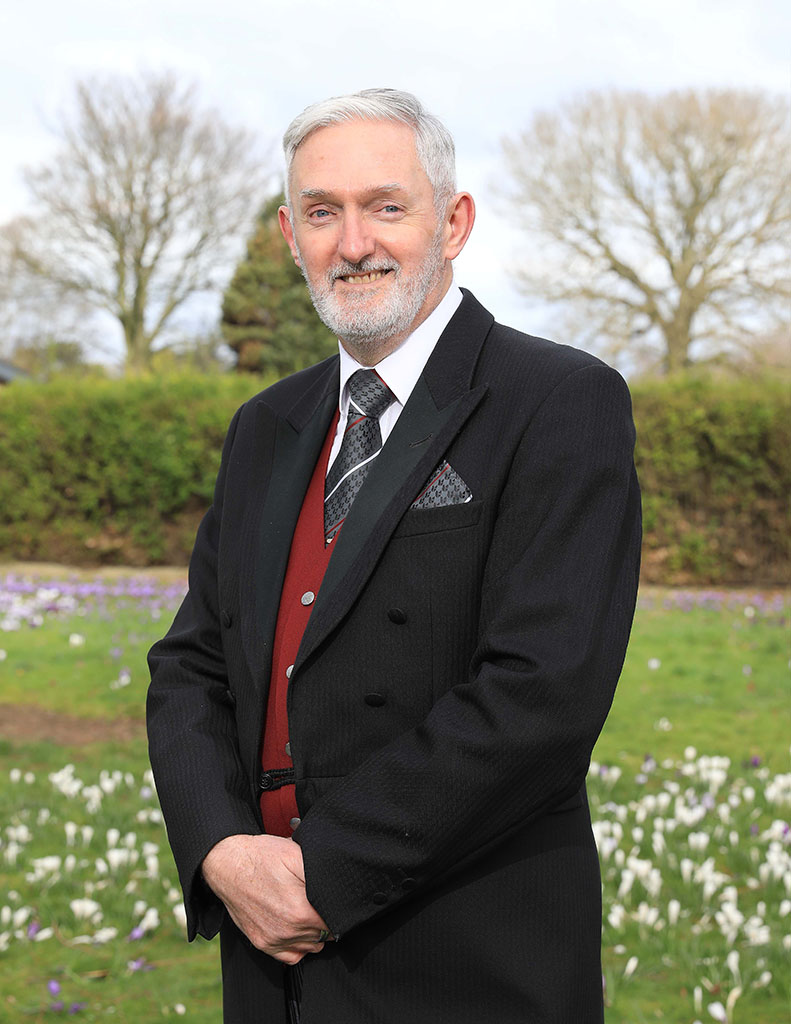 Mike Smith
Funeral Director
Police Officer with Grampian Police, based in Aberdeen. Mike enjoys the interaction with families; gives him great satisfaction to help them on their bereavement journey enabling them to arrange the appropriate funeral for their loved ones. He most enjoys when he can arrange, then conduct the funeral, giving everyone that sense of continuity. Mike is one of that band of people who enjoy the Eurovision Song Contest. To date he has attended 12 contests which enables him to follow another interest he has in travelling to new countries, meeting new people, new food and embracing new cultures.
In addition to an interest in Eurovision Song Contest, Mike also indulges himself in Genealogy, having traced family connections back to the year 1100AD. He loves to travel, and photography. He is also developing an interest in Astronomy and has recently been introduced to Bowling (must be getting old!)
Around 1999/2000 Mike completed a Certificate in Funeral Management course through the Co-op College at Loughborough; he came 2nd out of a class of 40 and was awarded an engraved Rose-Bowl. In 2012/2014 Mike obtained a Certificate in Funeral Practice awarded by the Irish Association of Funeral Directors and received a Galway crystal engraved plate for Outstanding Achievement for being the first student to achieve 100% in all 8 modules of the course. In 2011 the Bangor Branch of John Gray & Co was awarded Community Activity of the Year for fundraising efforts for a local Church building fund.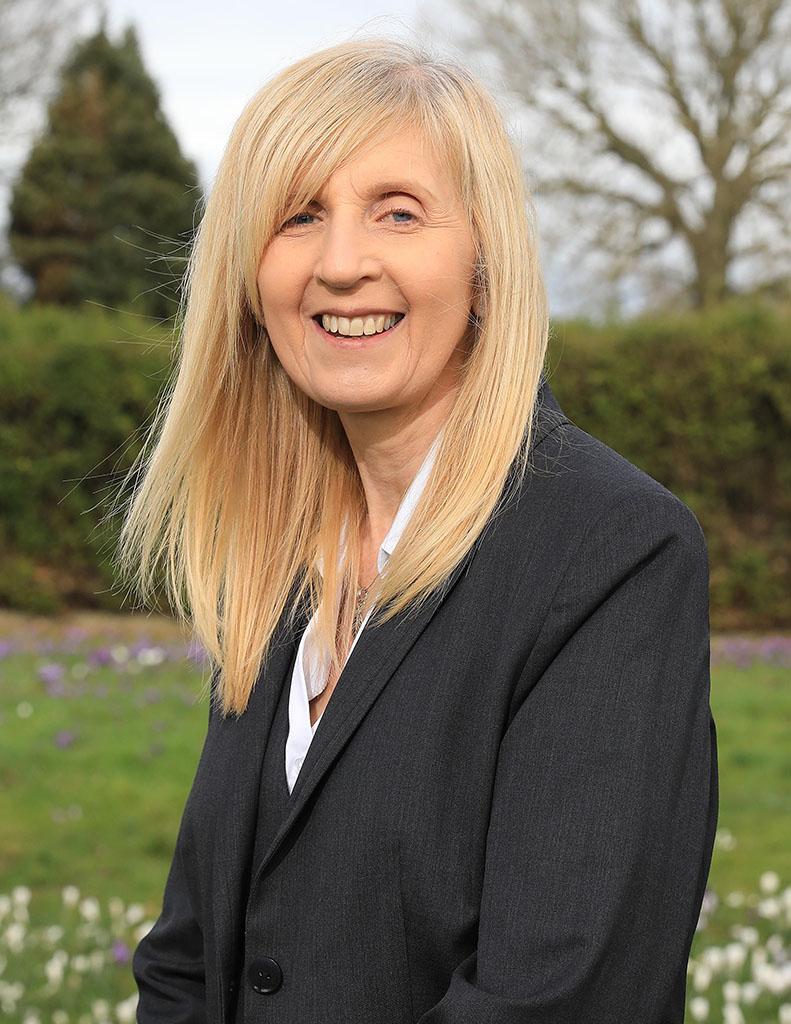 Carolyn McCauley
Funeral Arranger / Administrator
Carolyn finds it a privilege to be able to support families at a vulnerable time in their lives and be a part of their journey – before, during and after the arrangements. She enjoys being involved in community activities to let others know they are more than just a Funeral Home. She has recently qualified as a Cruse Bereavement Support Volunteer and is studying towards Level 3 in Counselling. She is also involved in 7th Bangor Scout Group and am part of the PTA in a local high school. She enjoys walking – especially by the sea, holidays, musical theatre and yoga.
Carolyn has a Level 3 Advanced Diploma in Funeral Arranging / Administration. Awarded in 2012. Carolyn and her colleagues take part in community activity. working with the local church and as a branch they were awarded with Community Activity of the Year in 2011.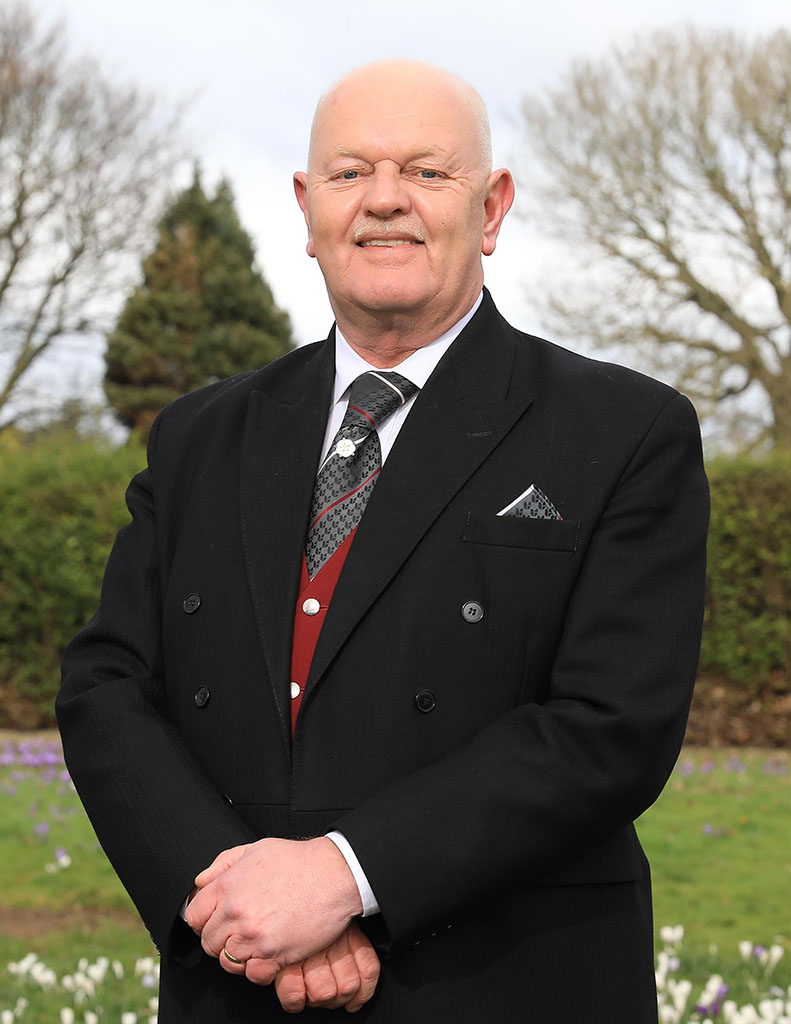 David Cowling
Funeral Director
David has worked for Funeral Partners since 2013 and has 17 years experience in the Funeral Industry as a Funeral Director.
He previously worked as a Household Cavalry for 16 years followed by 10 years in retail management.
When asked what he enjoyed most about his job David said: "the privileged position I hold and the interaction with bereaved families, job satisfaction and the community connection".
David maintains high standards and quality service with empathy and personal care.
He is also a Sub Aqua dive leader and loves the sea and swims 3 times a week.
David has a Diploma in Funeral Directing and a Diploma from the National Examining Board in Supervisory Management.
Caroline Grierson
Funeral Arranger
Caroline has been a carer for many years, previously a swimming teacher and working in a first responder role for the ambulance service.
Caroline said she enjoys most about her role "Helping families give their last acts of love to their loved ones. It is an honour to be able to help them. I also enjoy the community development side of my role, building strong links locally and supporting local initiatives".
She is a mum to two teenage boys. In her spare time, Caroline enjoys open water swimming, however, less and less as she gets older and the Irish sea seems to get colder.
Sandra Williamson
Funeral Arranger
Sandra finds her job very rewarding. "It is an honour and a privilege to look after the arrangements of someone's final journey".
When Sandra was at school she placed third In Northern Ireland twice in 70m hurdles and was presented with medals by Mary Peters.
She has been a treasurer for a pre-school playgroup in Newtownards for 17 years since her eldest daughter started there. "It was only supposed to be for a couple of years"!
She enjoys going to the gym, cooking, watching Formula 1 and travelling, especially to the United States. Sandra has an NVQ in Funeral Arranging & Administration and also hold an honours degree in Management and Business Studies.
Brandon McKee
Funeral Director
Brandon has worked for the company since 2020 but have been interested in this line of work for many years. "I worked in retail whilst at the same time studying for my Master's degree from Queen's University Belfast. I find it very rewarding to give people the solace and the relief that their loved ones are being taken care of in the best way possible as they make their last journey".
He has a Bachelor's degree in History from Anglia Ruskin University in Cambridge and a Master's degree, also in History from Queen's University Belfast, he is hoping one day to progress further and obtain my PhD in History.
His main passion are sports, particularly football and athletics, however he also enjoy watching television shows and movies, in particular Marvel Studios movies as he is a massive fan of comic books. He also loves travelling to the United States to experience different lifestyles and cultures. He has many awards in sports and academia on top of his university degrees.
Barbara Wilson
Funeral Arranger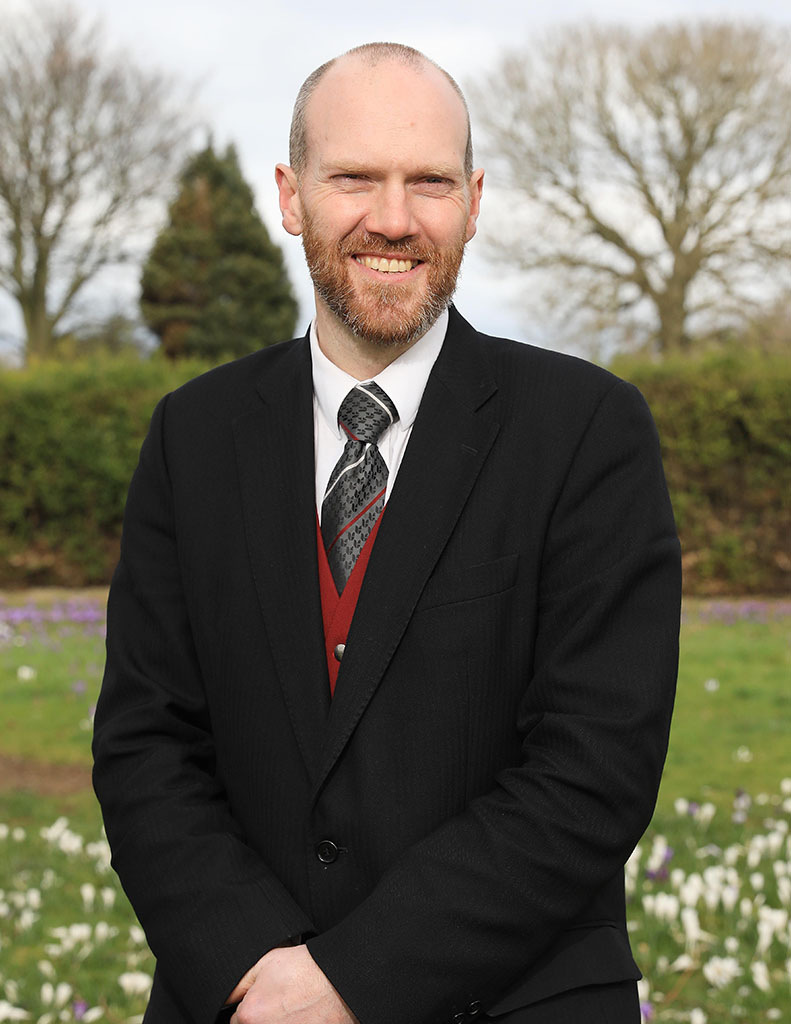 Colin McIlwaine
Funeral Director
Our Values
Pride
We take pride in everything we do. Our aim is that everyone who works for Funeral Partners shares our values.
Helping People
Our business exists to help the bereaved to make fitting arrangements for their loved one's last journey and to provide lasting memories for family and friends.
We do this with a positive, caring and understanding approach.
Respect for everyone
We value diversity and treat everyone with the same respect, courtesy and dignity.
Professional Standards
We are a professional organisation and we strive to achieve the highest possible standards in everything we do and to improve upon these standards continuously.
Accept responsibility
We accept responsibility for our actions both as a company and as individuals.
Partnership
We believe that we can only achieve our goals by working together in partnership with client families, suppliers and our employees.